What Happened in our UBTGS ShowME Event on the 06.10.2021?
28th October 2021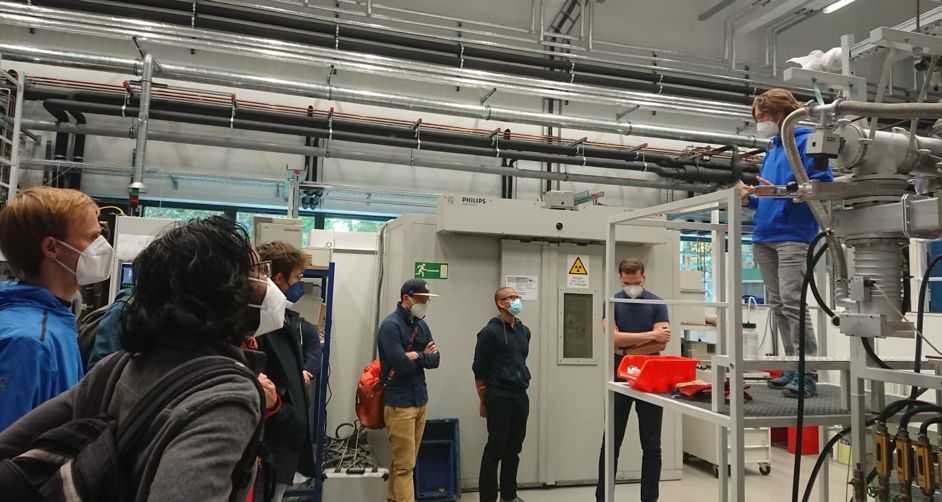 Our event took place on a beautiful late afternoon at the TAO Building of the UBT. The doctoral researcher Muhammad Shakir Bin Zainuddin from the Chair of Biomaterials took us onto a journey in the biomaterials-world. He showed us the different uses of the spiderwebs in the industry/research, described the research and innovation of the fiber materials and even conducted some short electrospinning experiments. Our biomaterials-journey has continued with the metallic materials. Daniel Dickes from the Chair of Metallic Materials guided us through their lab explaining their experiments with the alloy materials and their testing machines. We also had an opportunity to have a closer look on a former jet engine located in the building. In our last stop, Thorsten Opel from the Chair of Ceramic Materials Engineering shared their experiments with the different type of ceramic tiles used for metal/ceramic hybrid brake disks, and also showed high-quality testing equipment that is used for their research. We would like to thank all the participants who joined in our event and also to the doctoral researchers who took the initiative to show their research.
We strongly encourage volunteer researchers to share their research experiences with us in the next ShowMe event(s) and we look forward to hearing from you and seeing you soon.
All the best wishes,
Reps Team